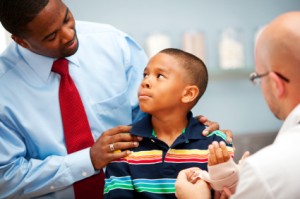 We maintain HIPAA compliancy with 128-bit encryption. Our document repository gives you the ability to track dictation from beginning to end with our client management software. Transcription services for every aspect of medical communication; from everyday SOAP or follow-up notes, diagnostic procedures, letters to referring physicians, complete medical history and physicals, insurance related correspondence including IME's and peer reviews. We never send transcription via email–this is not a HIPAA-compliant method of transmitting medical records. We require that the transmission of all voice and text files be encrypted and password-protected. All files are stored on triply-redundant storage subsystems, providing exceptional data integrity.
All client accounts use SSL for secure encrypted transmission.
Individual accounts and subaccounts are assigned login IDs and passwords for entry.
Individual, secure, permission based folders are provided for each client.
About our Data Center
General Facility Features
More than 33,000 square feet of total floor space located in three separate, but contiguous data centers at the Charlotte campus
Cabinets / Custom cages
AC power
24x7x365 Network Operations Center
Data Center One Features:
– 13,600 square feet
– Overhead cable management and power distribution
– Static-dissipative tile flooring
Data Center Two Features:
– More than 10,000 square feet
– Overhead cable management, under floor power distribution
– 18″ raised floor
Data Center Three Features:
– 10,000 square feet
– Under floor cable management and power distribution
– 18″ raised floor
Security Systems
Biometric fingerprint readers
Card/PIN access
Combination lock cabinets
24x7x365 monitored video surveillance
Environmental Controls/Redundancy
Redundant backup power
Redundant network infrastructure
Controlled temperature and humidity via HVAC units
Multiple local and regional refueling contracts
Geographic diversity/redundancy via other Peak 10 data centers
Data Center One Features:
– N + 1 UPS systems
– 2 MW generating capacity
– Dual detection dry pipe system
Data Center Two Features:
– Multiple 150/225 KVA PDU systems
– 2250 KW emergency generator
– Dry pipe/gas dual-action fire suppression system
Data Center Three Features:
– N + 1 UPS systems
– 2250 KW emergency generator
– Dry pipe/gas dual-action fire suppression system
Internet/Access
Burstable up to 100 Mbps or more
Diverse fiber entry points– OC-12 up to OC-192
Internet / network access options- DS-1, DS-3 or OC-X connectivity
Metro Ethernet at 10 Mbps, 100 Mbps to 1 Gbps connectivity
ATM
Frame relay
ISDN (BRI, PRI)
Redundant Internet with multiple Tier 1 providers
Local Loop Access – BellSouth, Dukenet, Time Warner Telecom, Time Warner Cable, TelCove/Level 3, Comporium and CT Communications